Star Trek Into Darkness
(PG-13)
Rated for intense sequences of sci-fi action and violence

Chris Pine, Zachary Quinto
- 2 hr. 3 mins.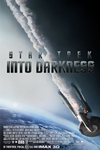 When the crew of the Enterprise is called back home, they find an unstoppable force of terror from within their own organization has detonated the fleet and everything it stands for, leaving our world in a state of crisis.
Official Site
Trailer
---
The Great Gatsby
(PG-13)
Rated for some violent images, sexual content, smoking, partying and brief language

Leonardo DiCaprio, Tobey Maguire
- 2 hr. 23 mins.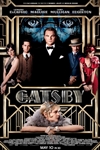 The film follows Fitzgerald-like, would-be writer Nick Carraway as he leaves the Midwest and comes to New York City in the spring of 1922, an era of loosening morals, glittering jazz and bootleg kings.
Official Site
Trailer
---
Iron Man 3
(PG-13)
Rated for sequences of intense sci-fi action and violence throughout, and brief suggestive content

Robert Downey Jr., Gwyneth Paltrow
- 2 hr. 15 mins.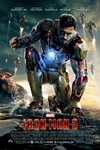 The film pits brash-but-brilliant industrialist Tony Stark/Iron Man against an enemy whose reach knows no bounds. When Stark finds his personal world destroyed at his enemy's hands, he embarks on a harrowing quest to find those responsible.
Official Site
Trailer
---